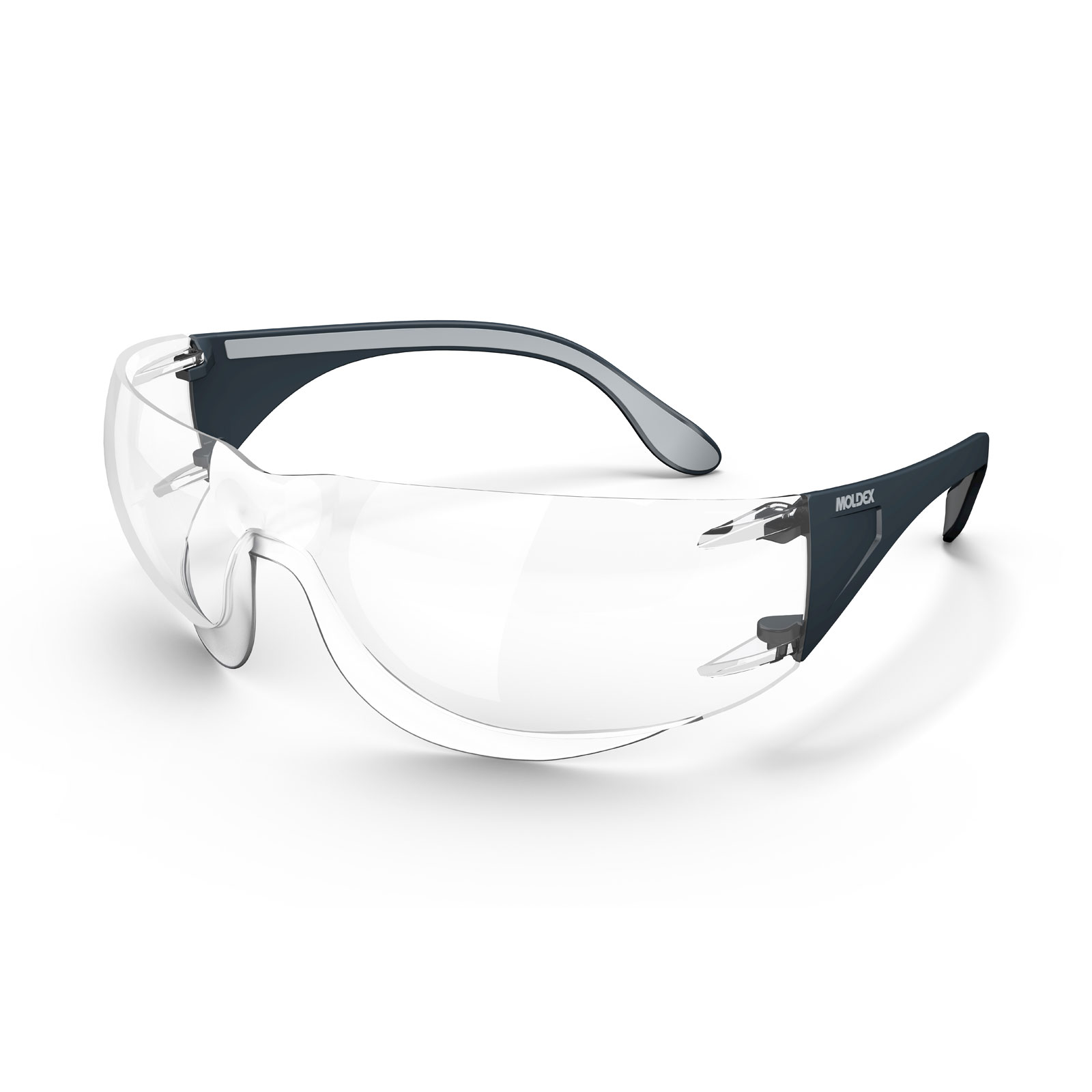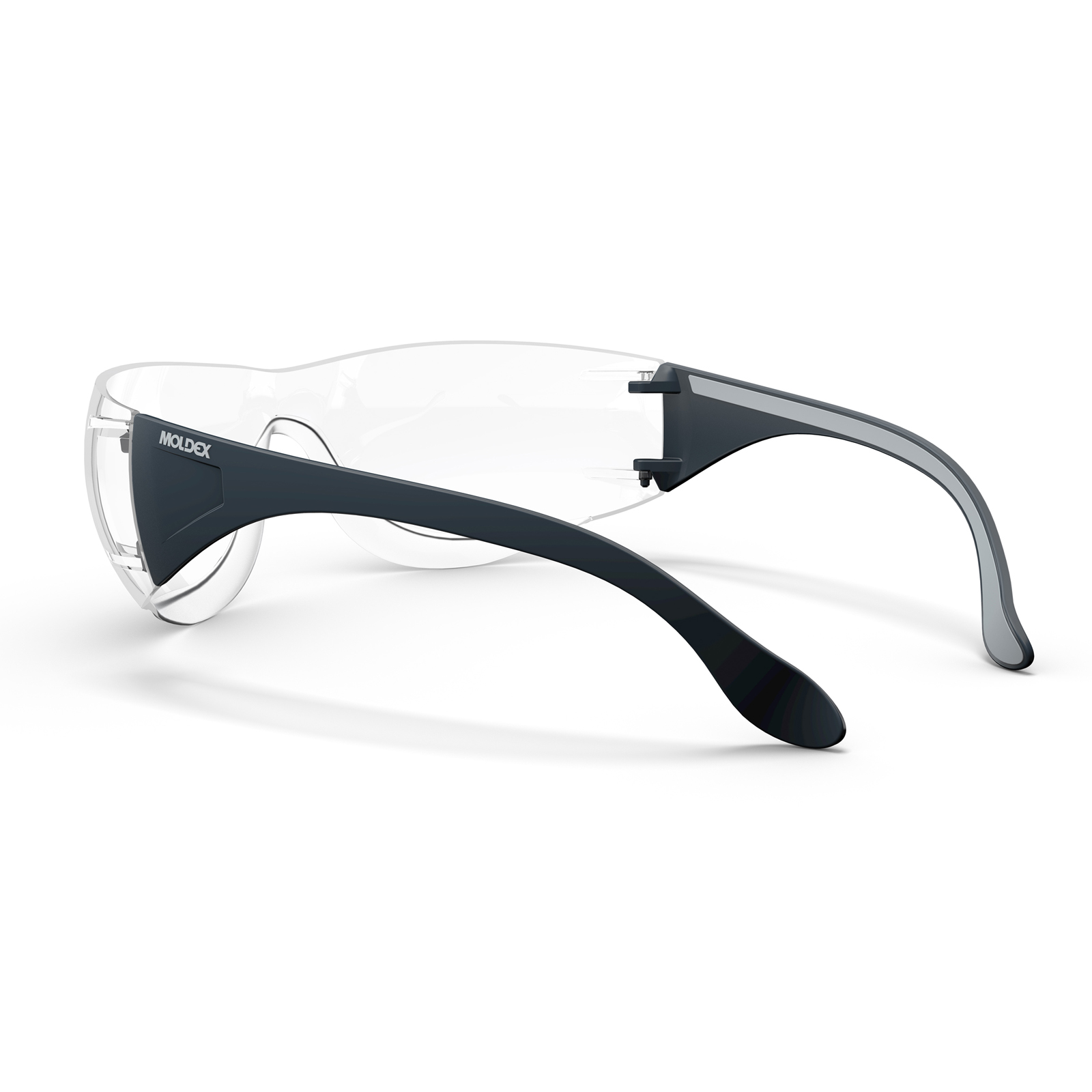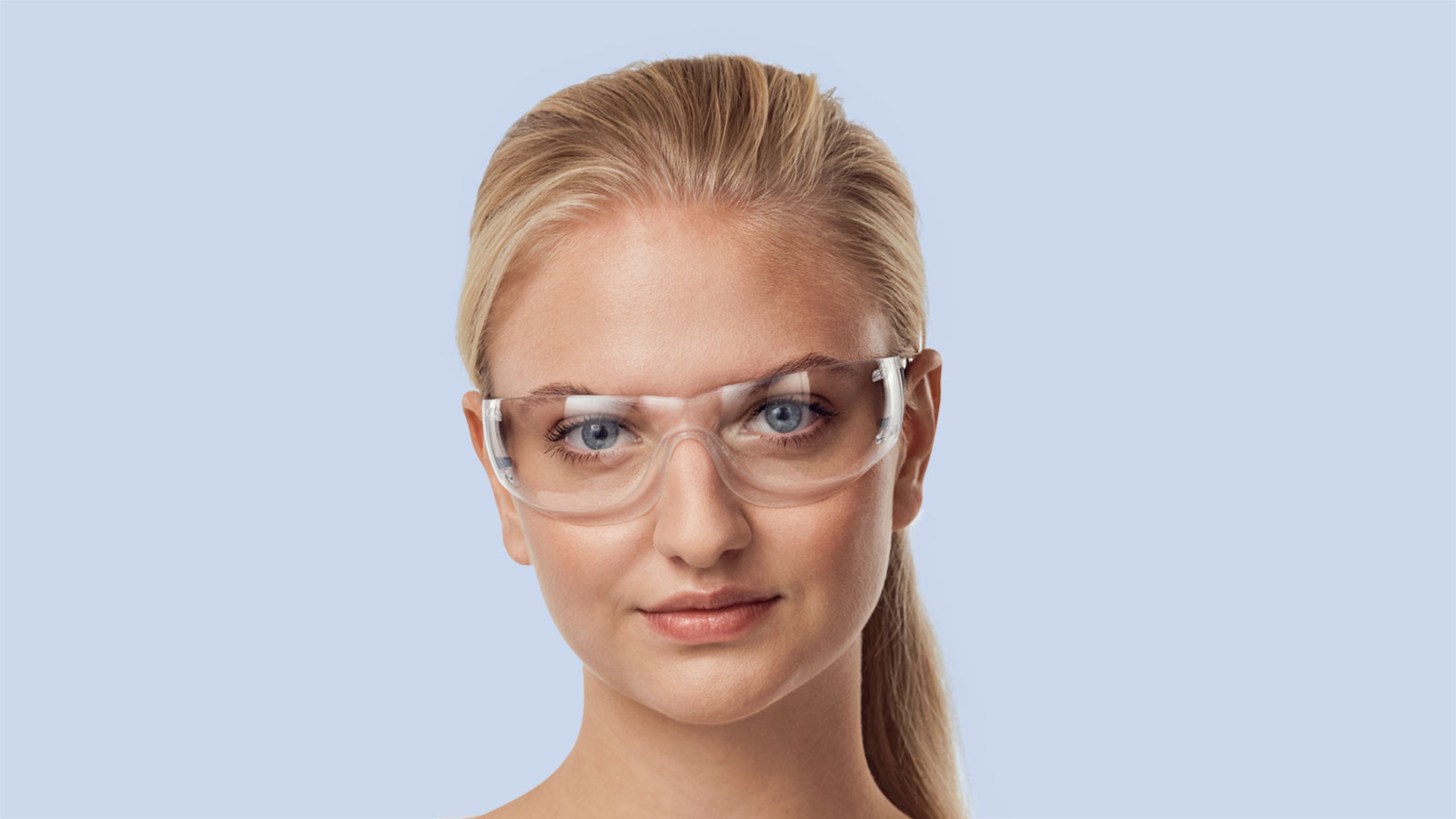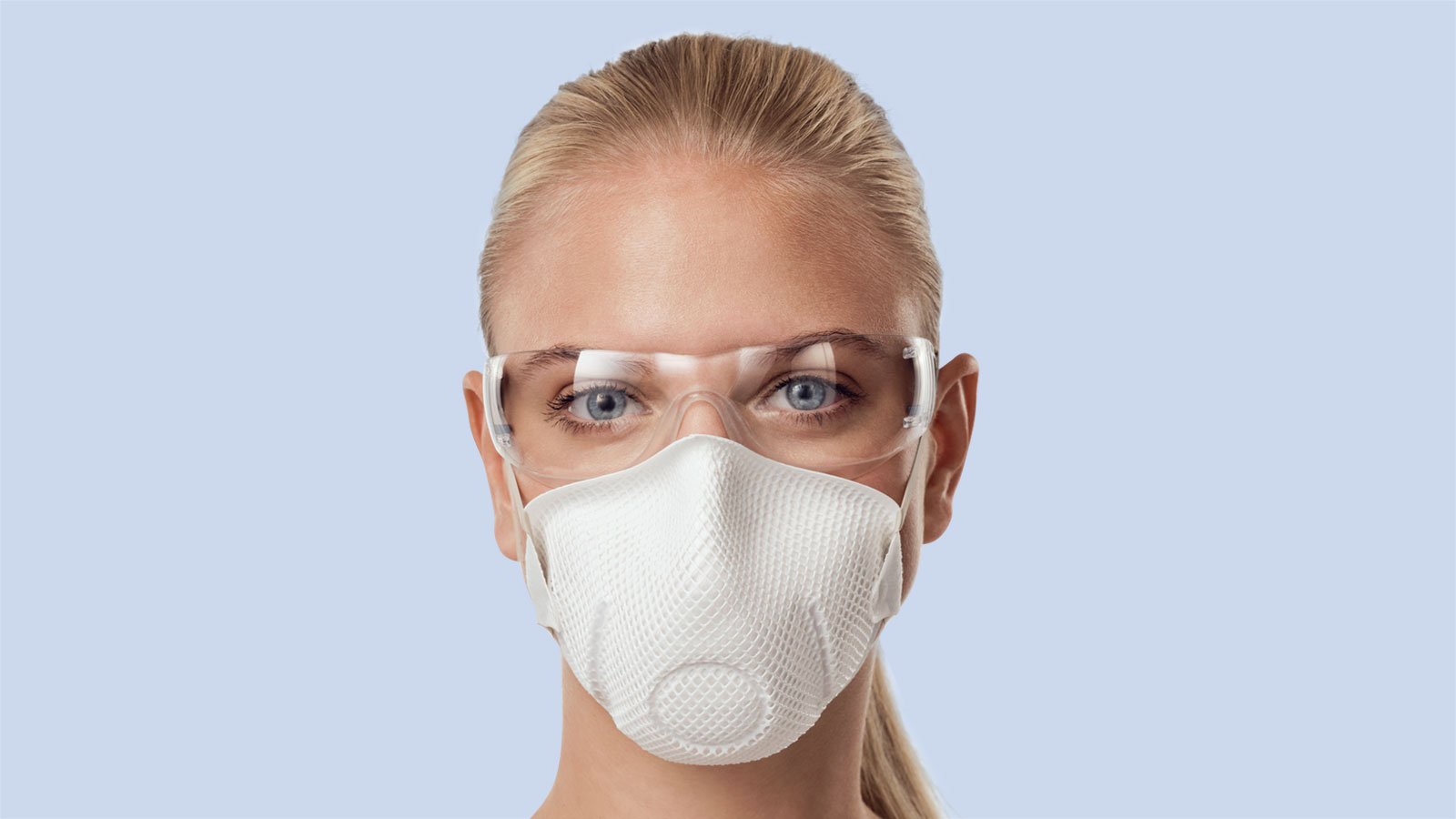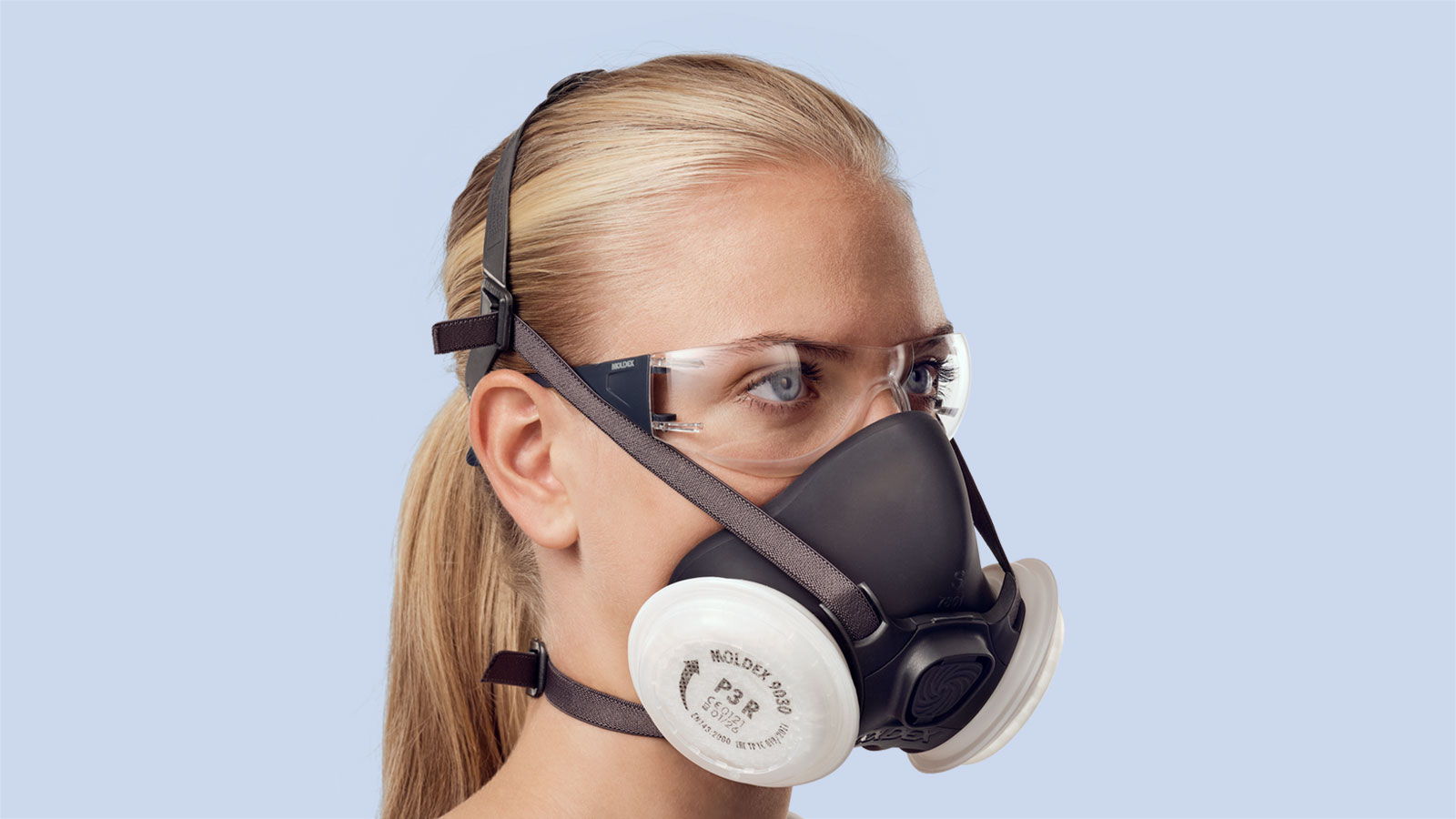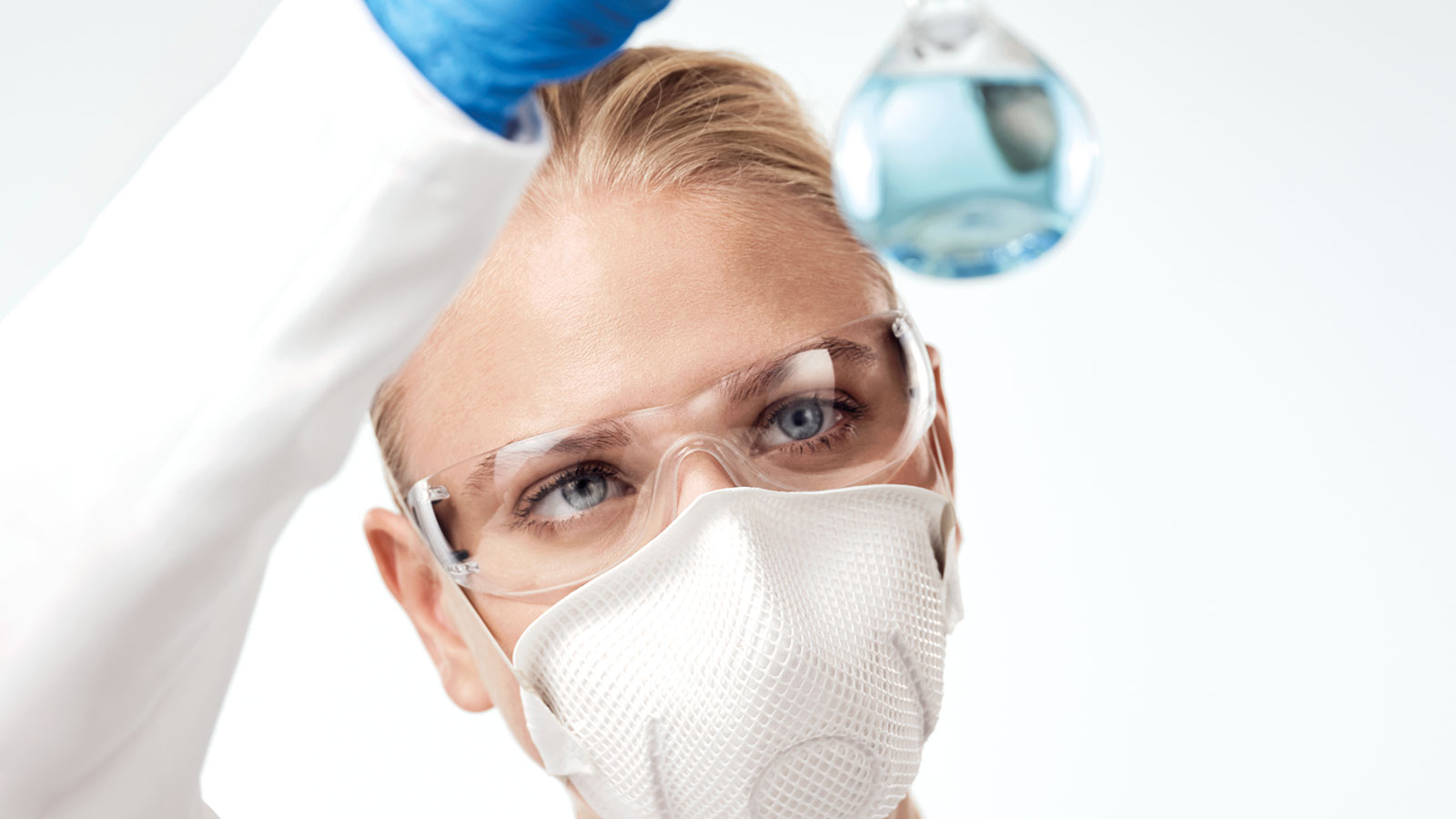 Safety glasses
ADAPT Mask glasses
Better protected
Safety glasses that also fit perfectly with respirators
Flexible sealing lip for comfort and extra protection
High tech lens design
Anti-fog & anti-scratch coating
Award winning design
ENQUIRE NOW
PRODUCT DESCRIPTION
Better protection
with and without a mask

With ADAPT, we have developed a high-quality, design-award-winning and very lightweight pair of safety glasses that also fit perfectly in combination with respiratory masks and do not fog up. The particularly snug fit is the result of our high-tech lens design and the flexible sealing lip. This creates space for wearing ADAPT safety glasses with respirators and also provides better protection. Thanks to the special curvature of the scratch-resistant lens and the frameless design, ADAPT also offers a particularly large and clear field of vision. We achieve the high wearing comfort of our safety glasses through flexible side arms and a balanced distribution of pressure across the temples. Like all our products, ADAPT is also tested for quality and has the corresponding certifications in terms of eye protection and UV filters.
Find the right
safety glasses

What is the most important factor in safety glasses? Of course: the protection of the eyes. However, this factor is influenced by different characteristics of safety glasses.
You should ask yourself the following questions before buying suitable safety glasses:
Are the safety glasses comfortably light?
Does it fit well?
Does it fit snugly and can be worn for a whole day without any problems?
Are the safety glasses durable and scratch-resistant?
Does it have an anti-fog coating?
Does it filter UV radiation?
Does the safety eyewear have a high optical clarity for fatigue-free wear?
And crucially in some areas, what about the combination of safety glasses and a respirator – do the safety glasses and respirator fit perfectly?
Features and Benefits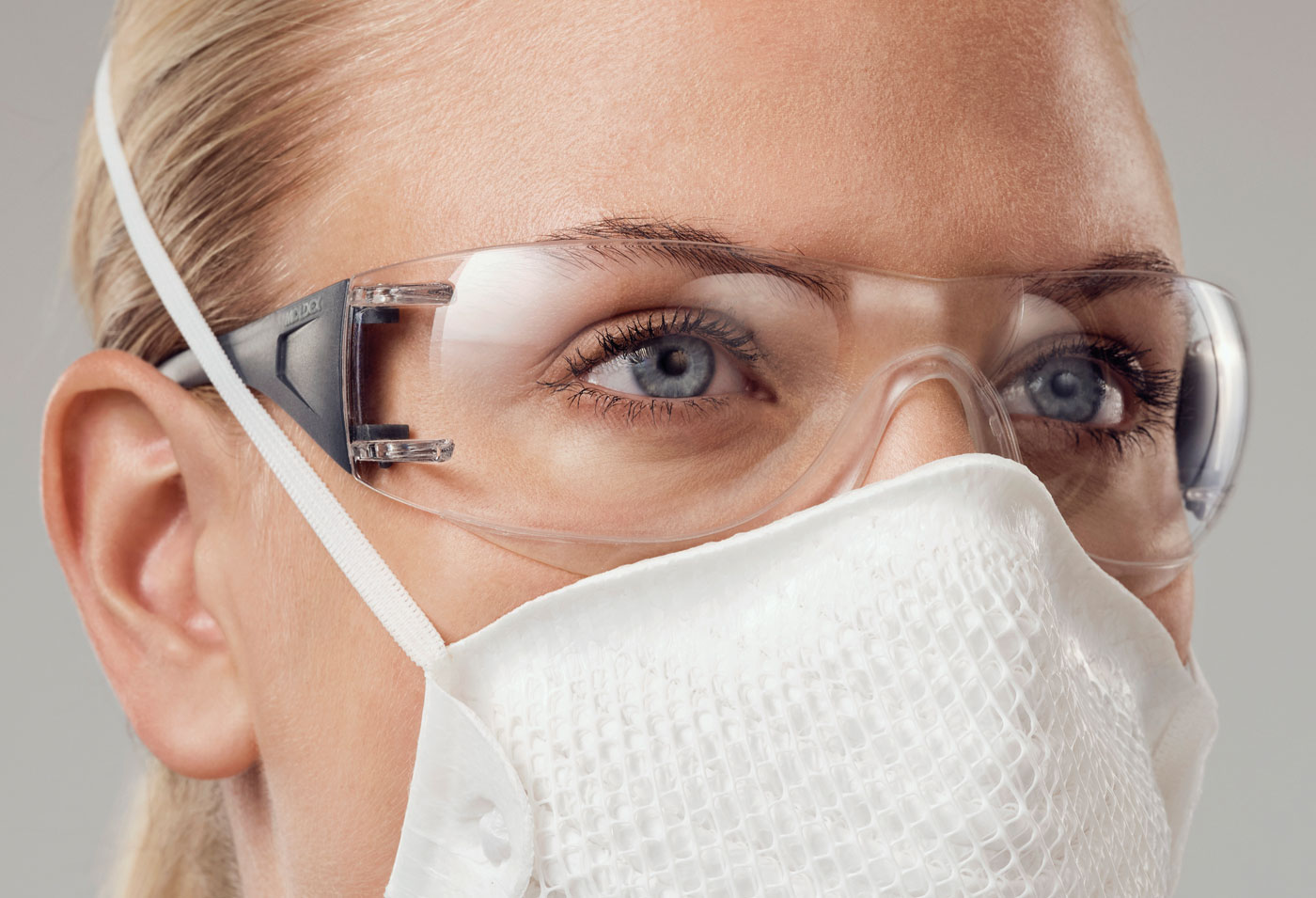 FITS PERFECTLY WITH ALL TYPES OF FACE MASKS
The perfect combination to offer full protection, comfort and the removal of fogged lenses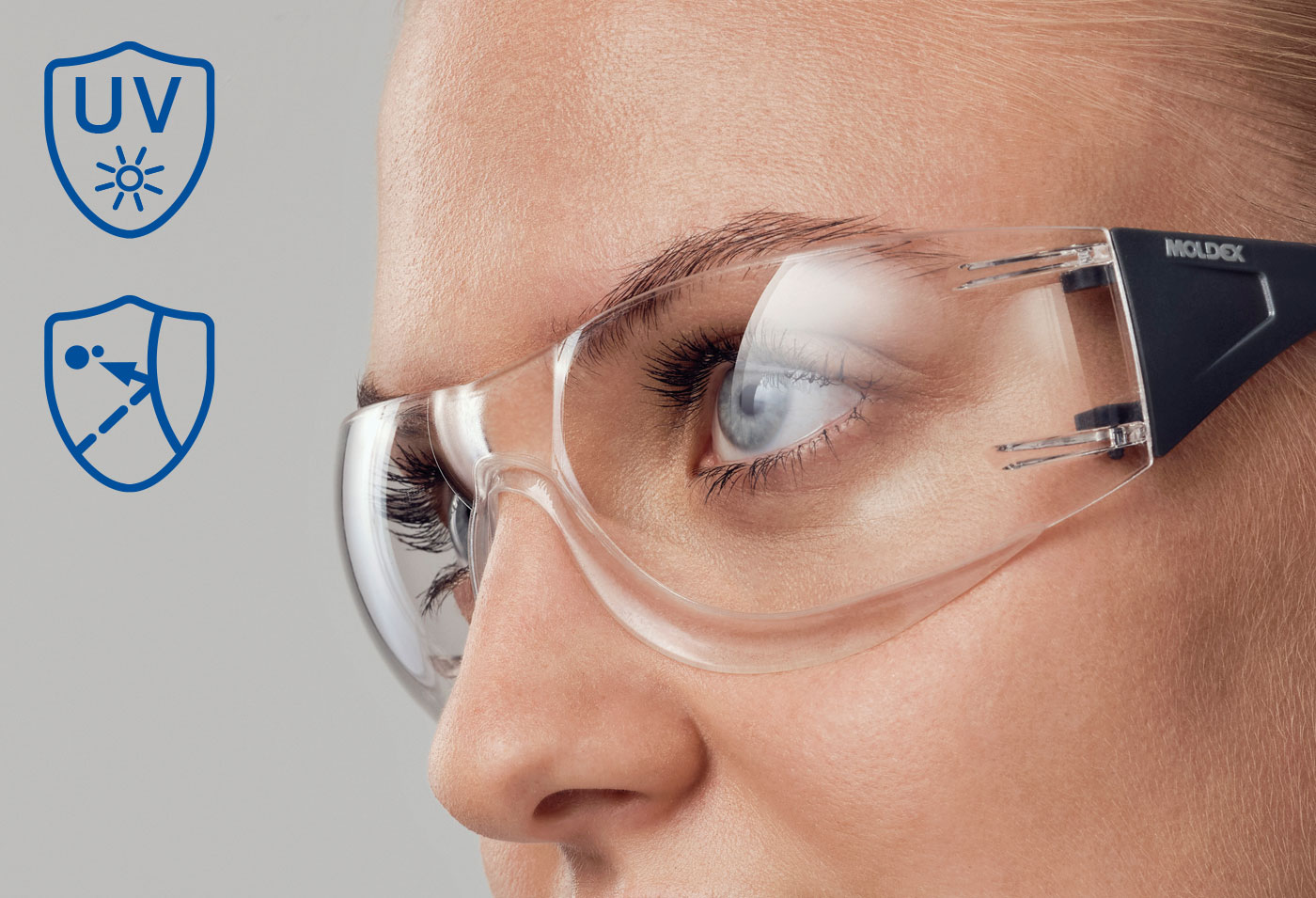 BETTER PROTECTED – ALL AROUND
Sealing lip and close-fitting lens with UV filter for ­maximum protection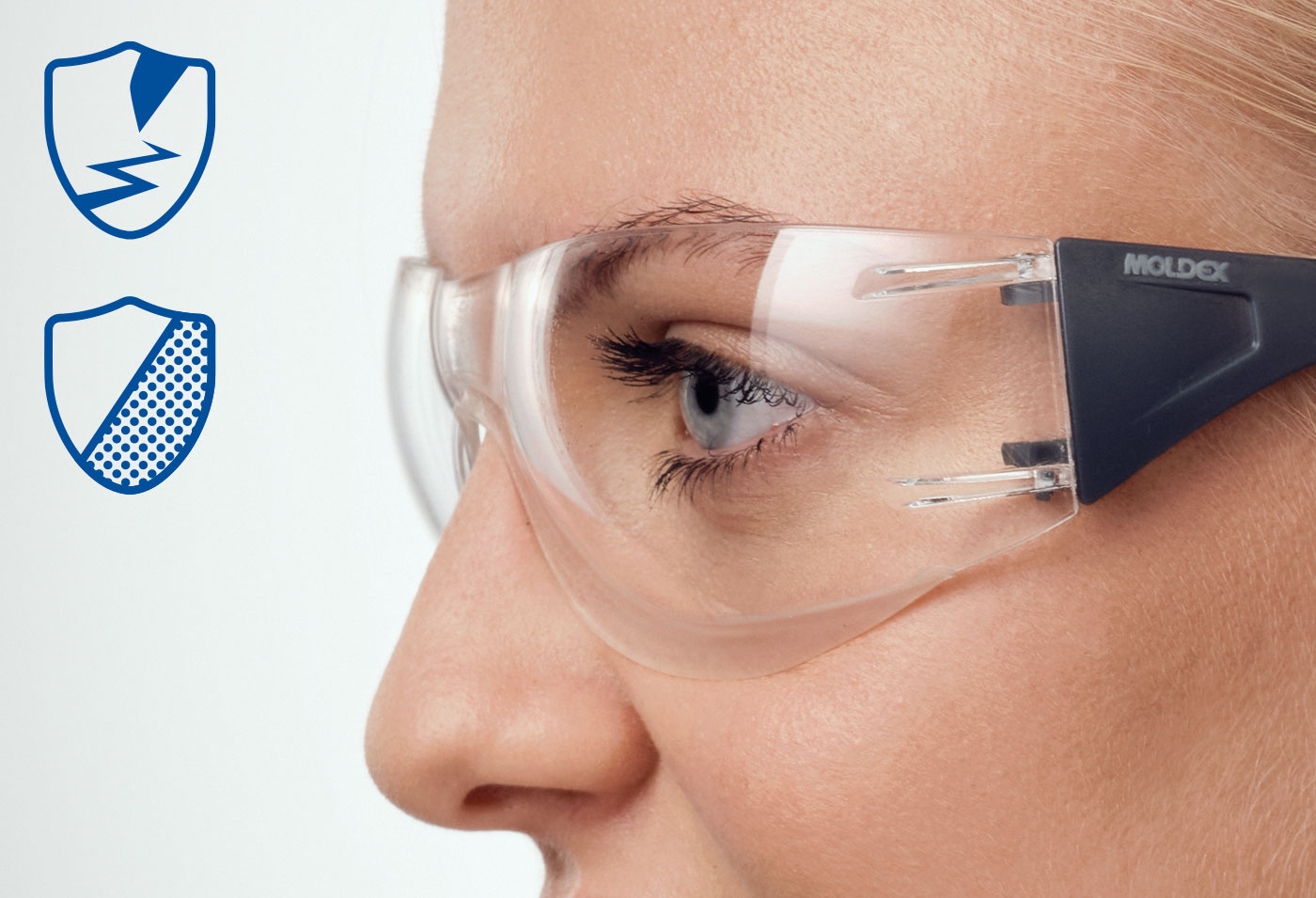 EVERYTHING IN SIGHT
Highest level of optical clarity, wide field of vision, state-of-the-art anti-fog and anti-scratch coatings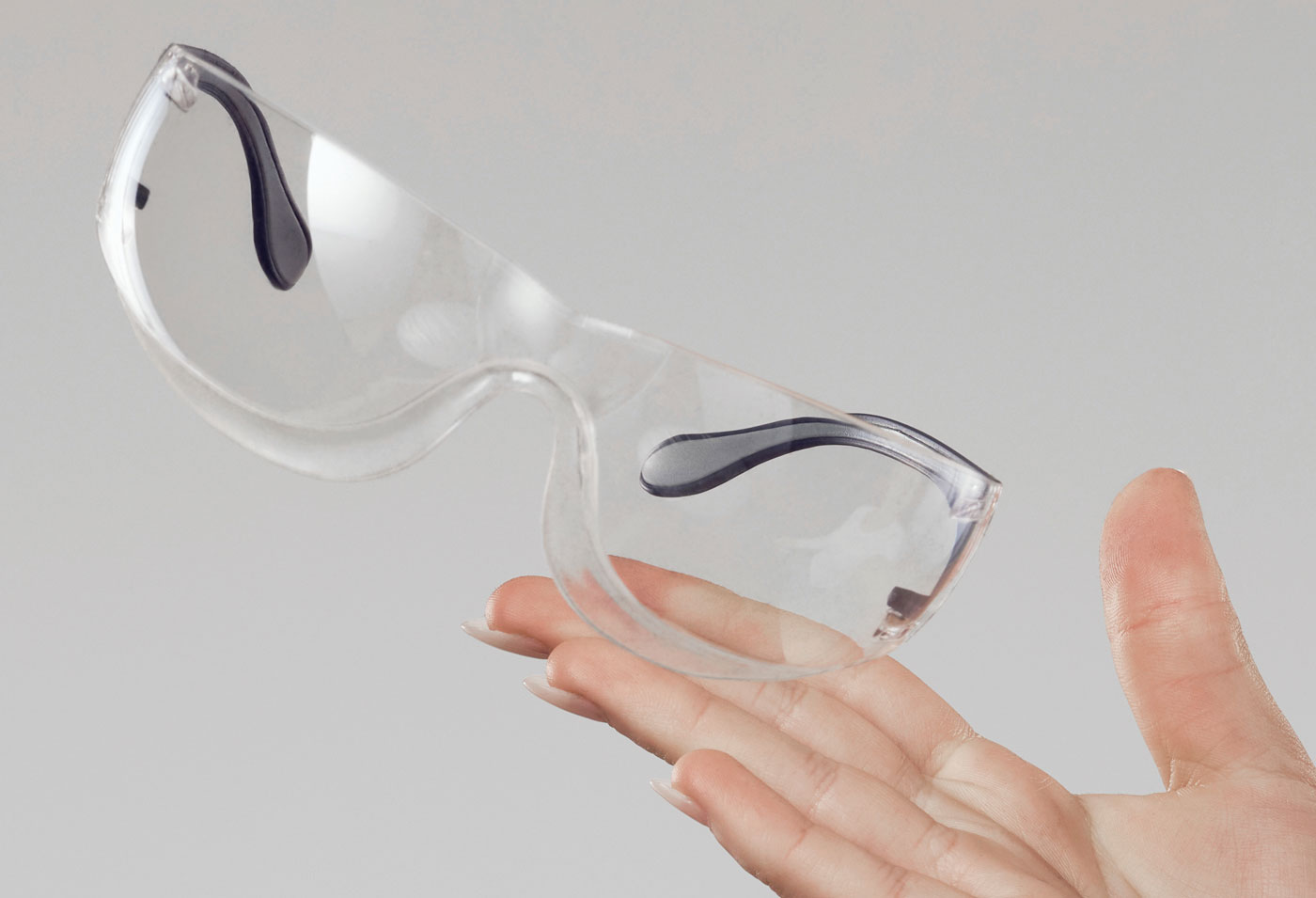 LIGHTWEIGHT
Light as a feather at 21 grams offering robust protection all day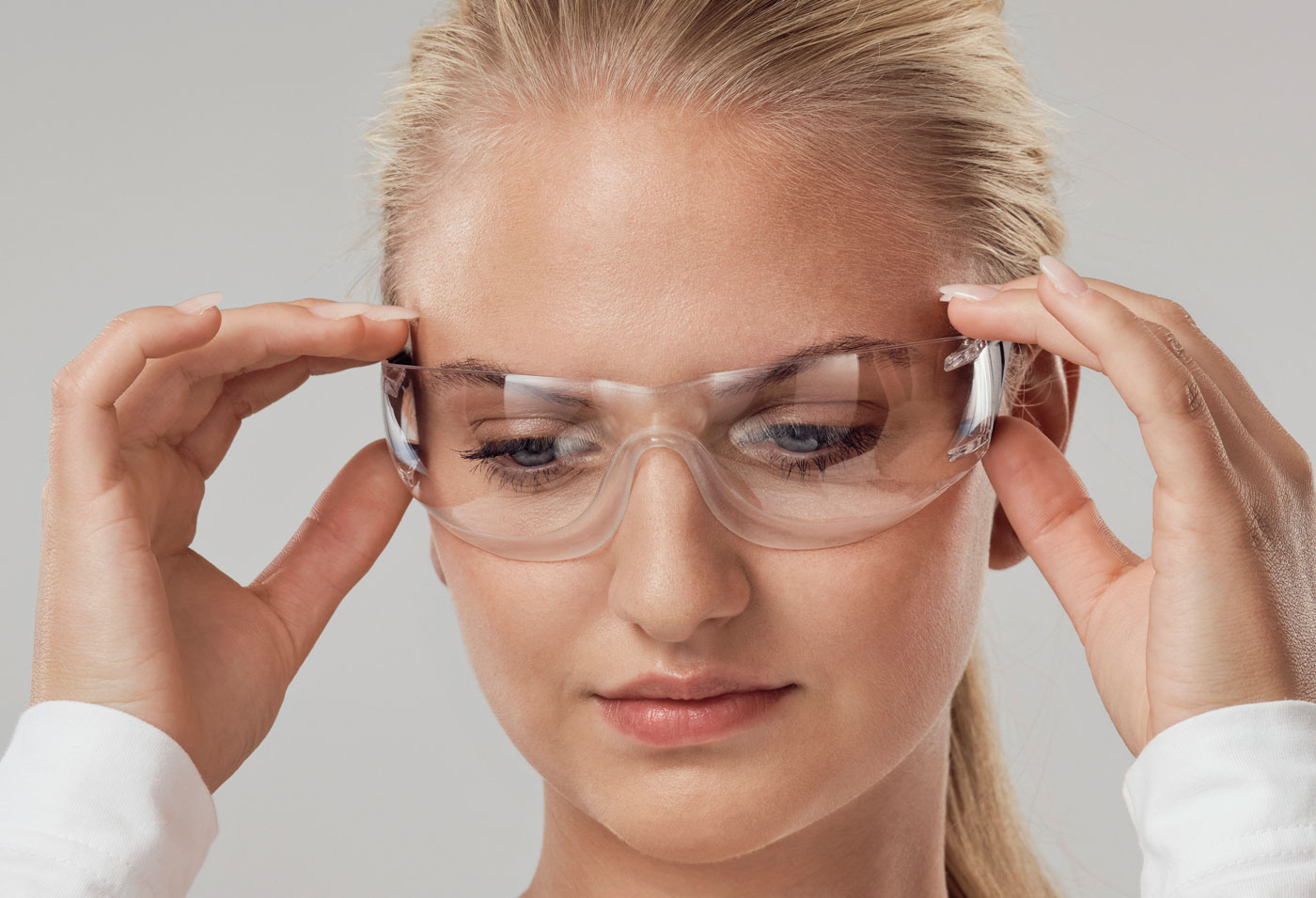 HIGH WEARING COMFORT
Snug, flexible sealing lip replaces classic nose pads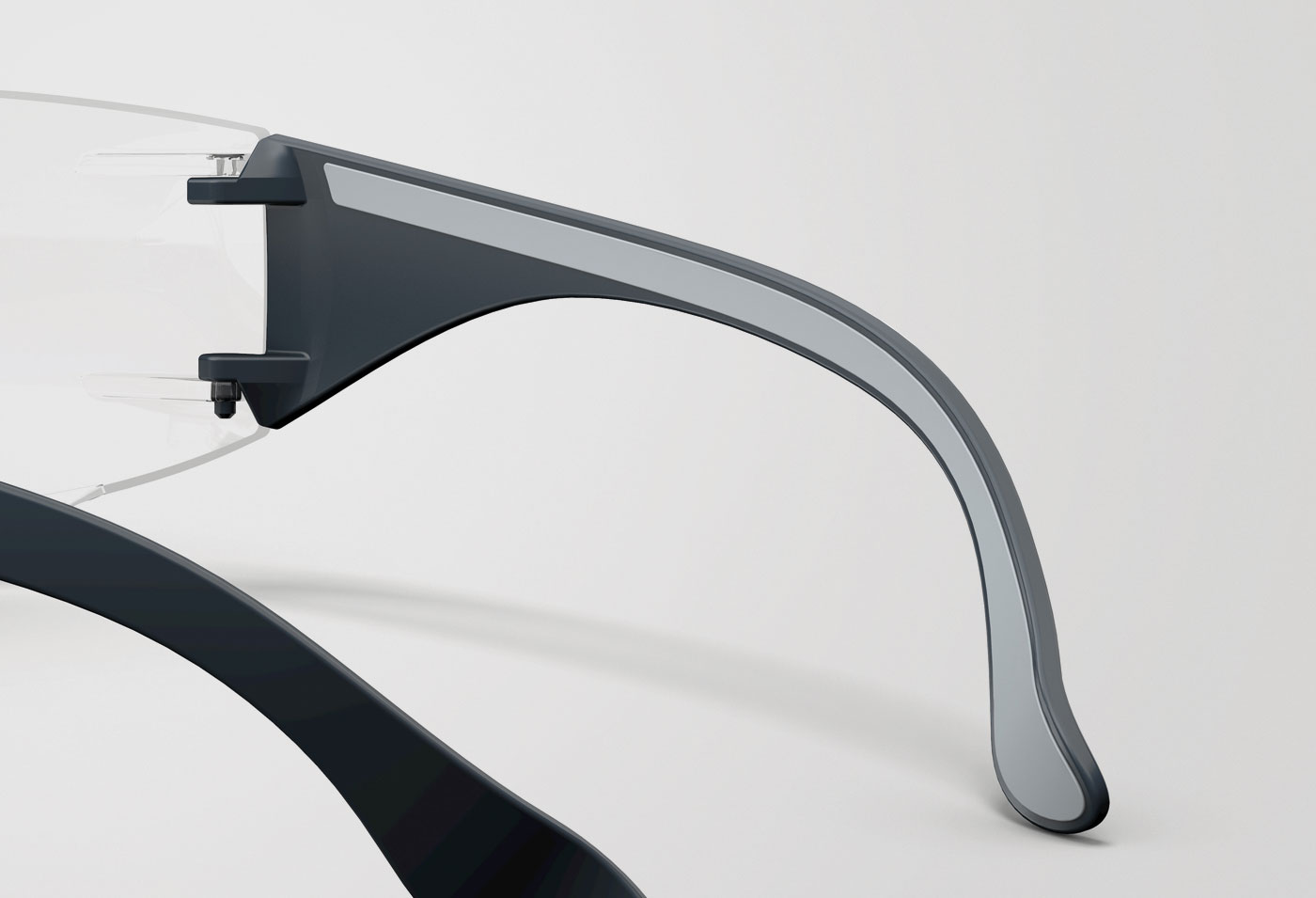 SOFT DUAL COMPONENT DESIGN
ADAPT 2K with rubberised side arms for an extremely comfortable, non-slip fit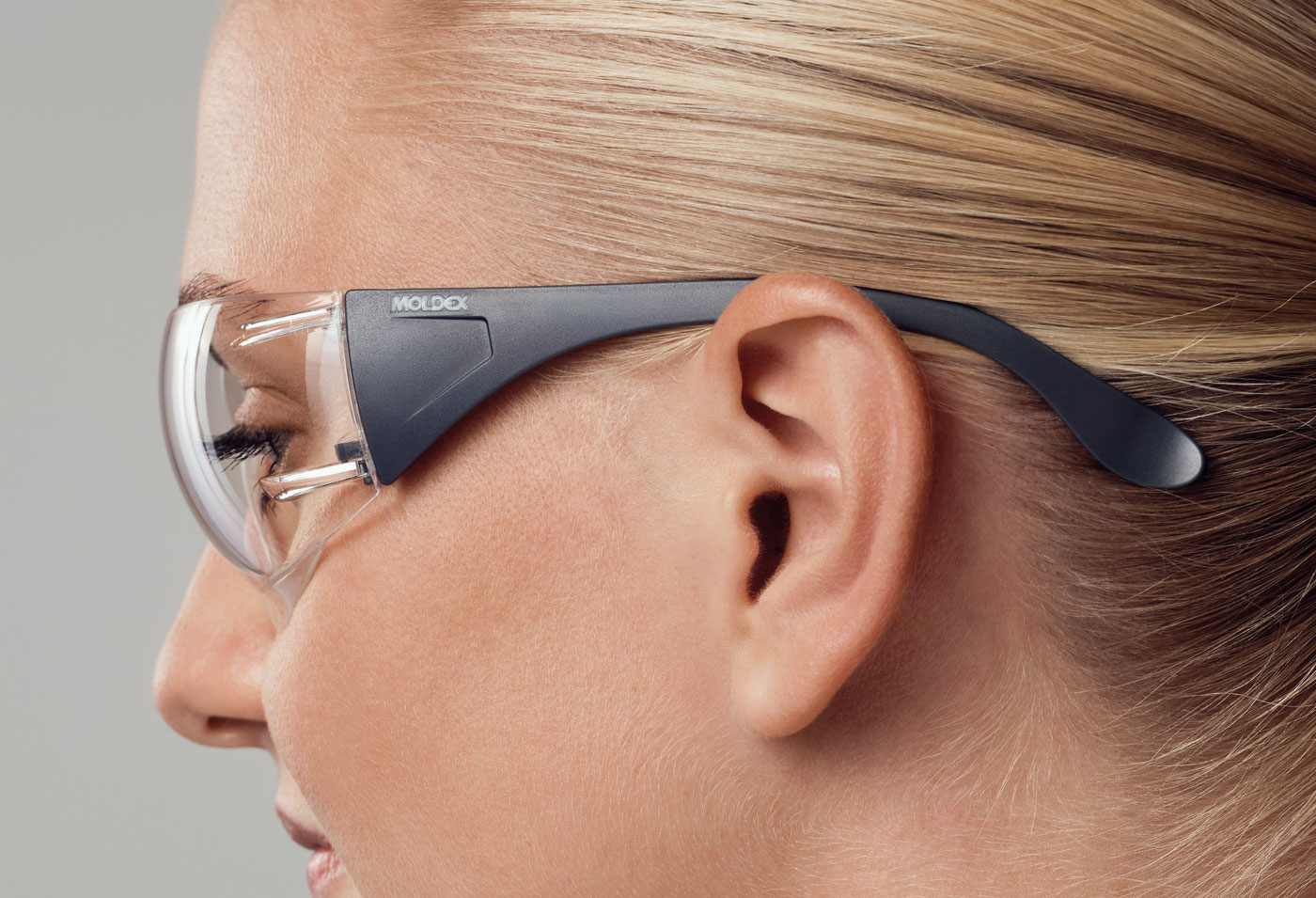 FLEXIBLE SIDE ARMS
The side arms adapt to the shape of the head for a secure, comfortable fit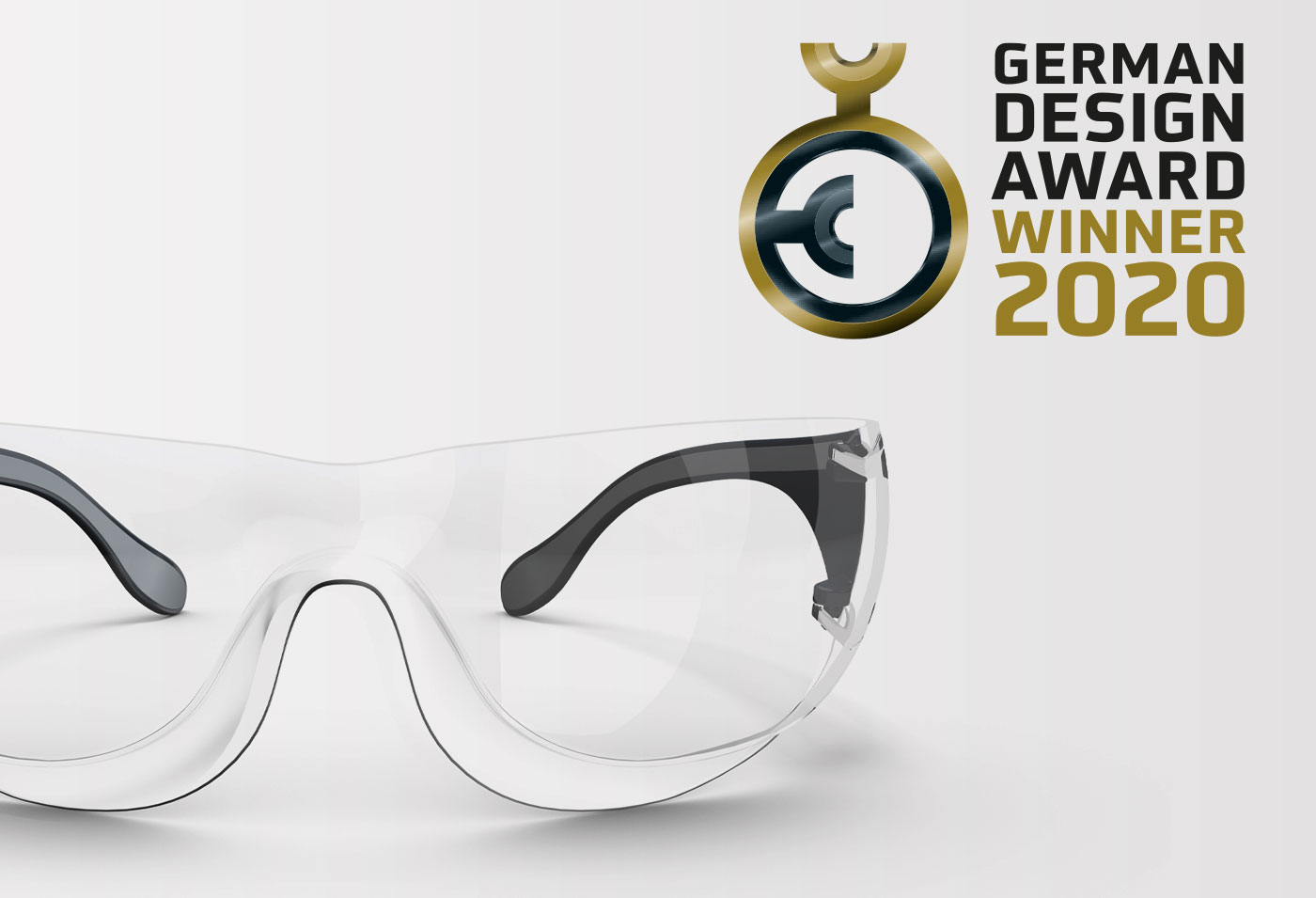 AWARD WINNING DESIGN
ADAPT eyewear has won the prestigious German Design Award
Previous
Next
Specifications
SHELF LIFE FROM DATE OF PRODUCTION
1 When stored properly, until first use
Product Variants
Safety glasses with rubberised dual component side arms and premium anti-fog and anti-scratch coating
Safety glasses with single component side arms and basic anti-fog and anti-scratch coating
---
Personal advice
Your enquiry will be processed quickly and thoroughly.
Moldex Customer Service
Telephone +44 (0)115 9854288
Unit 9, Glaisdale Point
Off Glaisdale Drive
Bilborough
Nottingham
NG8 4GP
United Kingdom